Tony Hawk Suffers 'Sheared Pelvis' in Skate Crash
Tony Hawk
Suffers 'Sheared Pelvis'
in Skate Crash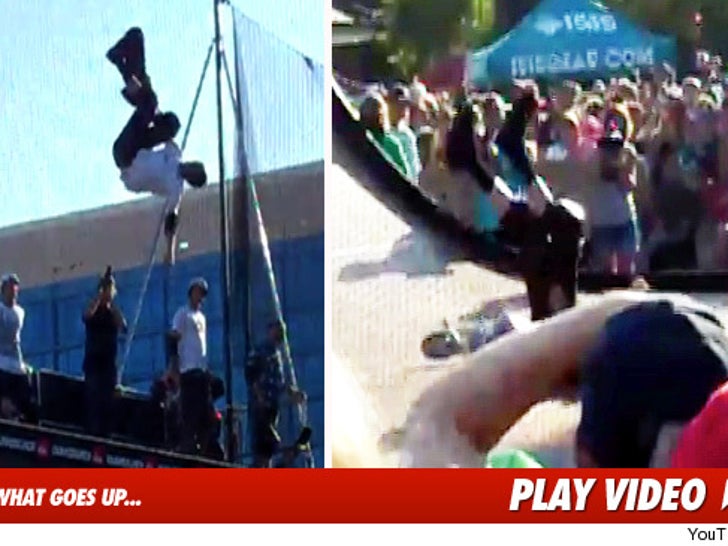 Tony Hawk came to a sudden, hip-smashing halt during a half-pipe demonstration this weekend -- when a skate trick went wrong ... resulting in a "sheared pelvis and a severe hematoma."
It all went down -- hard -- during a skate demonstration at the Action Sports Weekend event at Downtown Disney's Main Plaza in Anaheim, CA -- where Tony attempted to land a 540 ... and failed.
Tony was forced to roll on over to the UC Irvine Trauma Center, where according to Tony's blog, he was treated for a sheared pelvis and hematoma.
Tony has since Tweeted, "I will no longer take walking for granted."