Snoop Dogg -- Nuthin' But a Sea Lion Thang
Snoop Dogg
Nuthin' But a Sea Lion Thang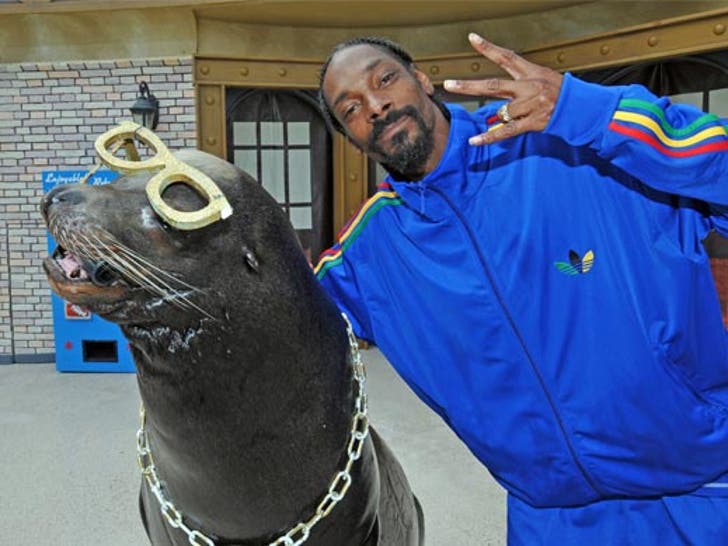 Contrary to popular belief, Snoop Dogg won't collaborate with just any person ... this time he's working with a sea lion.
Snoop and the blinged out marine mammal posed for pics at Clyde the Sea Lion's crib at San Diego's SeaWorld the other day.
Clyde may actually earn Snoop back some of the street cred he lost with "California Gurls."