Chelsea Clinton's Parting Gifts -- A Little Too Baggy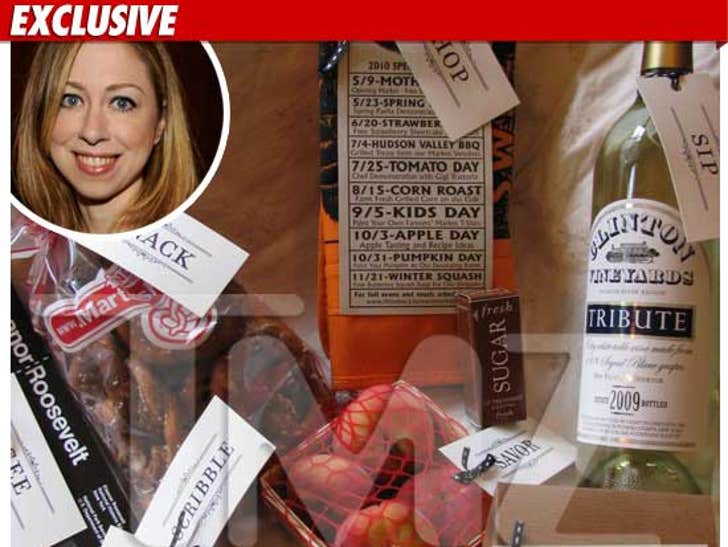 Chelsea Clinton's wedding guests were left holding the bag at her wedding yesterday -- but at least it was filled with all sorts of cute little goodies.
TMZ has learned Chelsea and the groom sprang for awesome gift bags for their guests -- filled to the brim with things like fancy wine, cookies, peaches, and pretzels.
Problem is you have to be there to get one -- sorry, Obama.