Chelsea Clinton's Wedding Town Caters to Clinton-Mania
Chelsea's Wedding Town
Caters to Clinton-Mania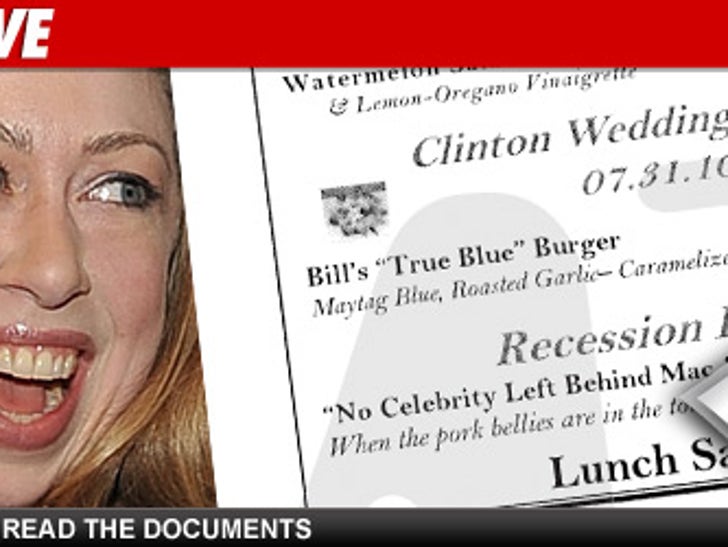 The locals in the town where Chelsea Clinton is set to tie the knot today are so fired up about the attention ... they're literally renaming their food in honor of the former first family.
TMZ has learned The Rhinecliff -- a fancy restaurant in Rhinebeck, NY -- has rechristened their menu in honor of CC's big day ... with items such as Chelsea's Buttermilk Pancakes, the Hillary Hummus Sandwich, Secretary of Steak Frites and the Bill "True Blue" Burger.
The restaurant also renamed a few things after the Obama family ... even though they weren't invited to the wedding.
Some things may be hard to swallow.