Khloe Kardashian Allegedly Owes Booty to Gov't
Khloe Kardashian
Allegedly Owes Booty to Gov't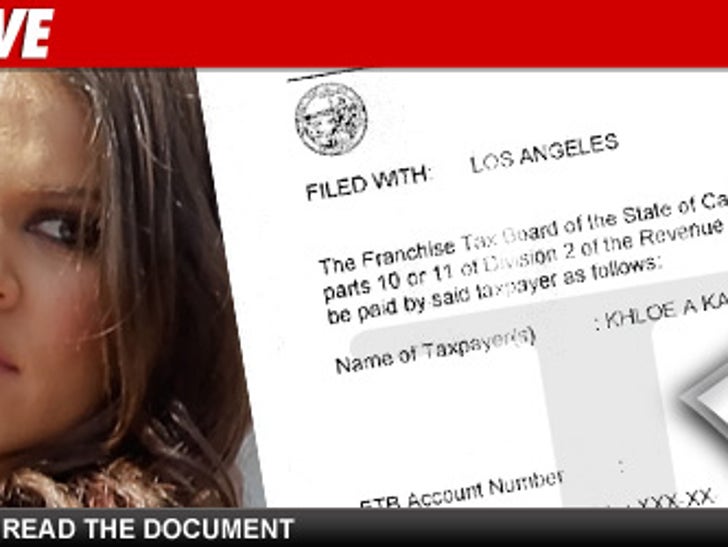 Khloe Kardashian's officially got bigger back than Kim ... taxes, that is -- at least according to the State of California.
According to a new tax lien filed Friday -- obtained by TMZ -- Khlomar's female half owes $18,490.74 to the Golden State.
It's allegedly all from 2007 -- the same year she launched her career on "Keeping Up with the Kardashians."
Khloe's reps couldn't be reached for comment.