John Legend -- My Grammy's Been in an Accident ...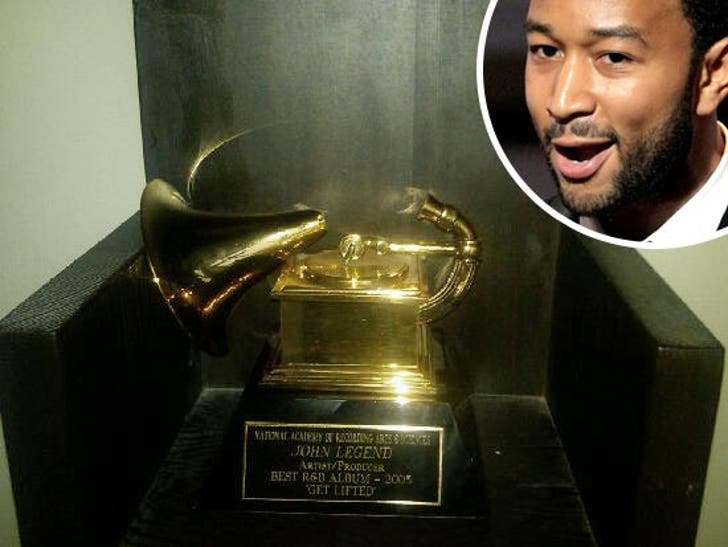 It took John Legend 26 years to win a Grammy for Best R&B Album ... but it only took his little nephews a few minutes to accidentally snap it in half ...
John posted a picture of the mangled "Best R&B Album of 2005" award on his Twitter this morning, explaining that it was a "casualty of the nephews staying with me. I hope they send replacement grammys!"
And then, thanks to John's violent Twitter followers, he later Tweeted, "Funny how many of y'all told me to beat his ass. Haha. It was truly an accident. I'm just gonna have to nephew proof my apt a little better."
Considering he's still got five unbroken ones laying around, we think he'll be alright.
UPDATE: The Grammys just tweeted this at Legend: Don't worry, we can send a replacement GRAMMY Award to you!