Ron Artest Hosts TMZ on TV ... and Delivers Chinese!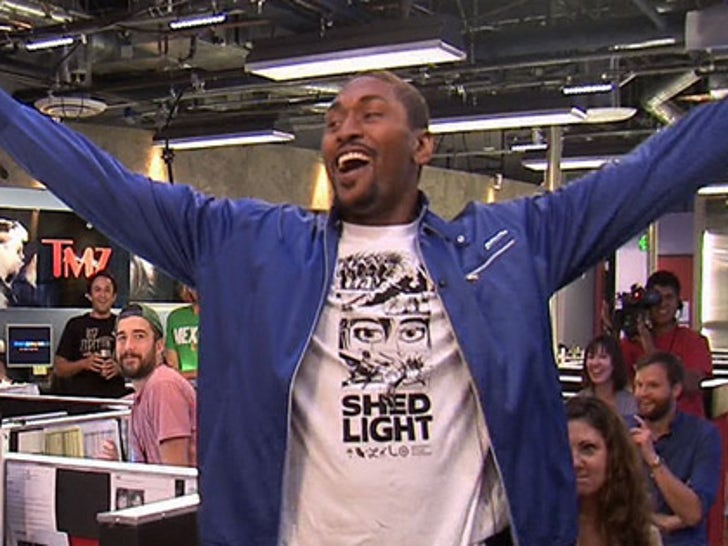 Los Angeles Lakers superstar Ron Artest crashed the board in the TMZ newsroom this morning ... and took over Harvey's hosting duties for tonight's TMZ on TV ... and he did it in TWO languages!
Ron takes on everything from Schwarzenegger to hot dog eating ... to Paris Hilton.
Dude also reveals a few things about himself that you're not gonna wanna miss!!