Portia to Ellen: I Want to Be a DeGeneres!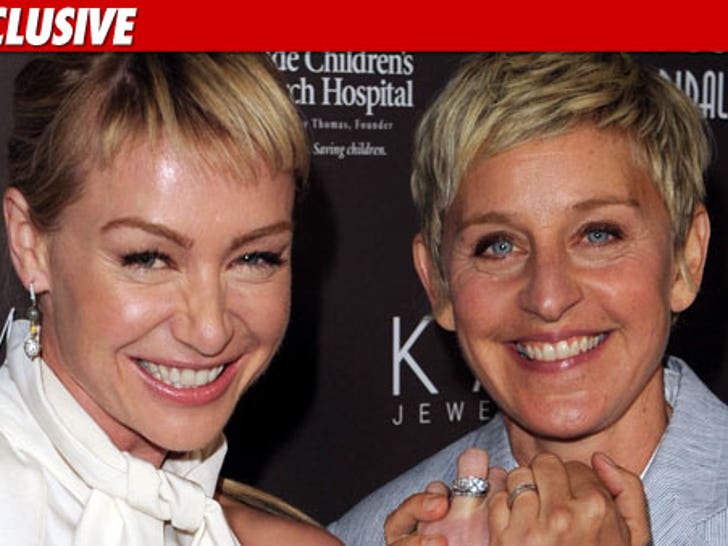 TMZ has learned ... Portia de Rossi will become Portia DeGeneres.
Portia has filed a petition to legally change her name to Portia Lee James DeGeneres. She filed the papers in L.A. County Superior Court last Friday.
As for why ... the petition says, "Petitioner is taking the last name of her spouse."
Name change petitions are routinely granted.