Mel Gibson's Dad -- The Pope is a 'Homosexual'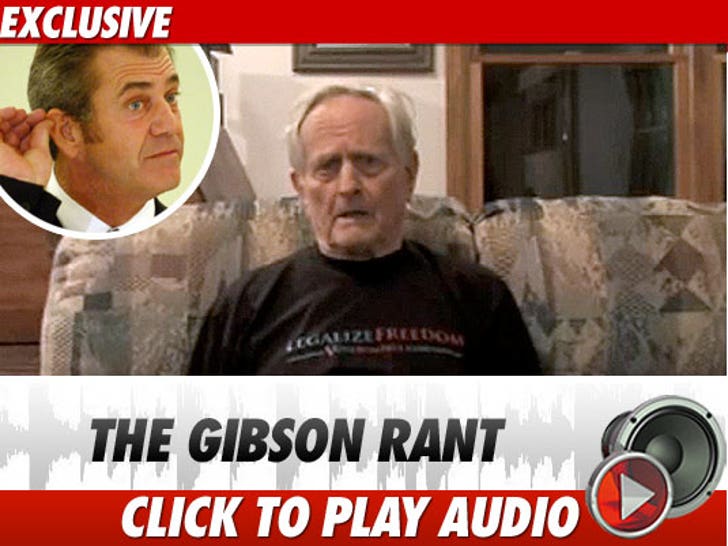 TMZ has obtained a new Gibson recording -- this one featuring Mel's father on a talk radio show this weekend ... blasting the Catholic Church and declaring that Pope Benedict is a "homosexual."
Hutton Gibson -- a 91-year-old former "Jeopardy" grand champion -- went on the Political Cesspool Radio Program to discuss the issues involving the Catholic Church.
During the interview, Hutton is asked if he believes the Catholic Church has been
"politicized" to the point where they can't address controversial issues such as homosexuality.
Hutton responds, "It's not willing to do so because half of the people there in the Vatican are queer."
When asked if he thinks Benedict is a homosexual, Hutton replies, "I certainly do ... why else would he put up with this" ... adding, "He's a slippery character."
But there's more -- Hutton also claims the Pope is part of a Masonic conspiracy hell-bent on destroying the church from within.
FYI -- Hutton is a regular attendee at Mel Gibson's mega-church in Malibu.