Joe Jonas -- Ready to Fight Over Demi Lovato
Joe Jonas
Ready to Fight
Over Demi Lovato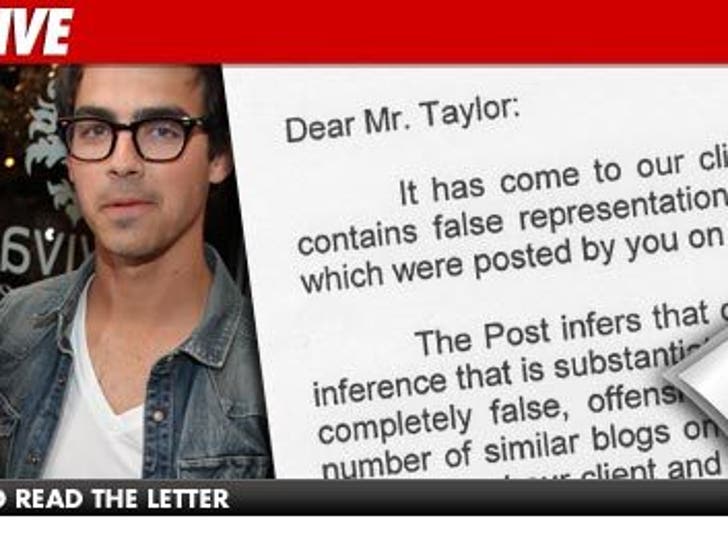 Joe Jonas is prepared to go to war over a blog posting that insists he and his underage ex-girlfriend Demi Lovato are currently "friends with benefits" ... in fact, Joe's lawyers are already on the attack.
TMZ has learned ... Joe's attorney just fired off a letter to a Canadian entertainment blogger named Zack Taylor ... blasting the guy for a story he posted which implied that 20-year-old Joe and 17-year-old Demi "are involved in an illicit relationship."
In the letter, obtained by TMZ, Jonas' attorney claims the story is "completely false, offensive and defamatory" -- and accuses Taylor of a "malicious attempt to attack and devalue [Joe's] good name and reputation."
Team Jonas is demanding that Taylor pull the post ASAP ... or else a lawsuit may follow.
Taylor tells TMZ, "We are currently reviewing the situation & letter. However, at this time we
do stand by our sources and their claims."