Tila Tequila Shaken, Bodyguard Stirred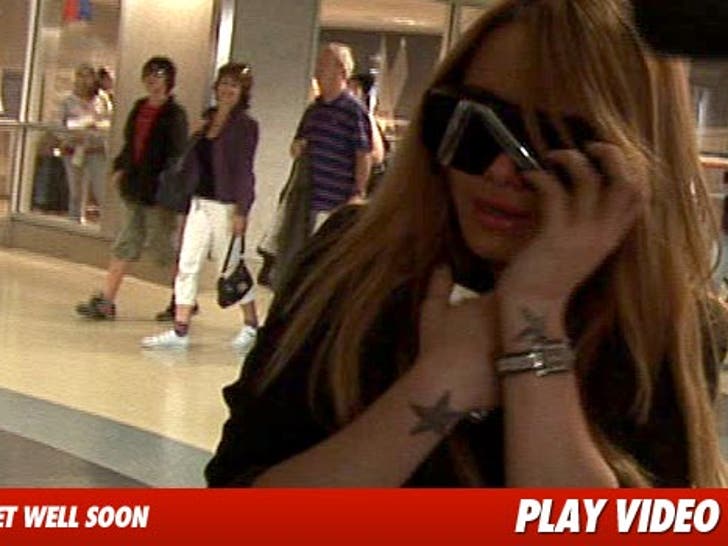 Tila Tequila was indeed the worse for wear as she returned home this weekend after the attack.
As we first reported, Tequila says she was pelted her with rocks and fireworks at a show in Illinois over the weekend.
Tequila -- shielding her injuries with her sunglasses and her hands -- was sobbing, though mum at LAX. Her bodyguard, however, was quick to point out the crowd at the show was "hostile."