Tila Pulled Over in Lambo -- Heckled Relentlessly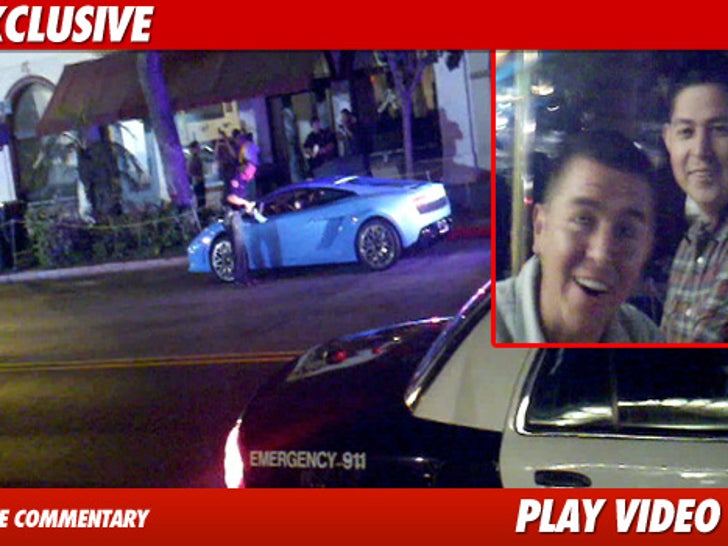 A few hilarious hooligans made Tila Tequila's life a living hell Thursday morning -- when they recorded her run-in with police in Santa Barbara ... while running their loud mouths throughout the entire ordeal.
It all went down at around 1:50 AM in Santa Barbara -- where Tila was pulled over while driving a brand new, bright blue, $250,000 Lamborghini.
Unlucky for Tila, some bigmouthed bystanders recorded themselves as they shouted back and forth with the starlet -- heckling her about everything from crappy driving ... to Shawne Merriman ... and much, much more.
Make sure you watch the clip 'til the end -- because when the cops let her go ... she BLOWS through a RED LIGHT!
In the end, Santa Barbara police tell us Tila received one ticket for going the wrong way down a one-way street ... and another ticket because her passenger was not wearing a seatbelt.