Dr. Frank Ryan -- Famous Plastic Surgeon Dies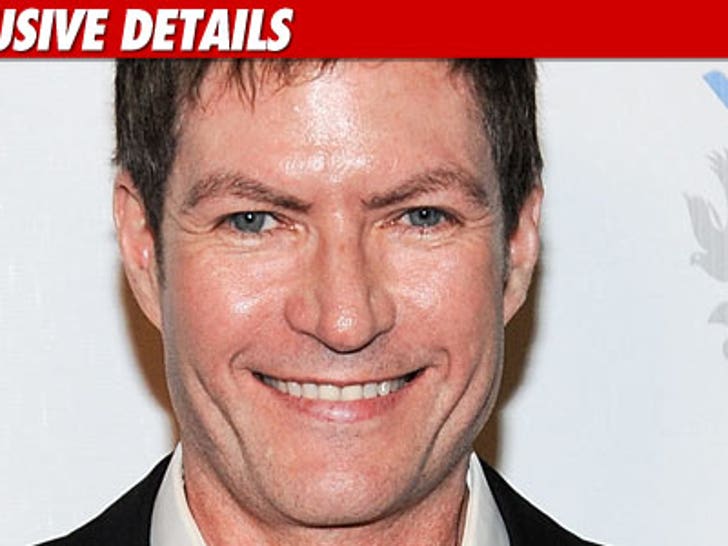 TMZ has learned ... Dr. Frank Ryan -- a prominent Beverly Hills plastic surgeon to the stars, famous for Heidi Montag's extreme makeover, is dead ... killed in a car crash.
According to law enforcement, Dr. Ryan's Jeep went over the side of Pacific Coast Highway yesterday at around 4:30 PM. The Jeep landed on rocks and lifeguards initially tried to help Ryan, to no avail.
Ryan, who was 50, was trapped in the vehicle and had major head injuries. The Ventura County Fire Department tried hoisting Ryan using a helicopter, but the attempt was called off. Ryan was pronounced dead at the scene.
Minutes before the crash, Ryan Tweeted, "After 25 years of driving by, I finally hiked to the top of the giant sand dune on the pch west of Malibu. Much harder than it looks! Whew!"
Ryan's last Tweet before he died, "Border collie jill surveying the view from atop the sand dune." Ryan posted the picture below with his Tweet. Law enforcement tells us the dog was injured but survived.
Among Ryan's patients -- Gene Simmons, Shauna Sand, Vince Neil and Adrianne Curry.
Dr. Ryan appeared on numerous TV shows and even performed plastic surgery on the air.
UPDATE: TMZ just received a statement from Janice Dickinson's rep saying, "Janice is deeply, deeply anguished! She is stunned and wants the world to know what a genius Dr. Ryan was."
The rep adds, "He was a friend and my love goes out to his mother and the rest of the family."
UPDATE: According to the CHP, Ryan's 1995 Jeep Wrangler veered off the roadway and overturned down a rocky embankment toward the ocean, coming to rest on its roof. Ryan was pronounced dead by paramedics. Law enforcement sources tell us Ryan's dog was found in the ocean and seriously injured. The dog was taken to a local veterinary hospital.