NY Jets -- 12 Linemen Eat 48 Breakfasts in 1 Sitting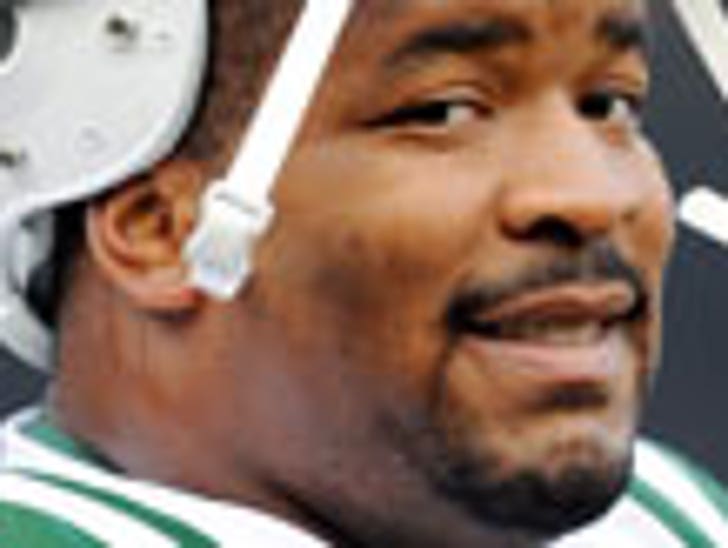 The NY Jets defense has an appetite for destruction ... they also have an appetite for pancakes ... and TMZ has learned twelve D-linemen dominated a NY buffet last weekend -- putting down 48 breakfasts in one sitting.
It all went down at Hairy Tony's restaurant in Cortland, NY -- located right near the Jets training camp -- when All-Pro nose tackle Kris Jenkins decided to take his boys to brunch after their morning practice.
Sources inside the restaurant tell us the guys took down "48 breakfasts" -- including, but not limited to:
-- 12 bananas foster pancakes
-- 3 steak and eggs
-- 4 omelets
-- 3 french toast
-- 3 orders of chicken wings
-- 1 waffle
-- hamburger
-- fries
-- fruit crepe
-- 4 extra sides of eggs
-- apple cinnamon pancakes
-- buttermilk pancakes
-- nachos
We're told the bill came out to $225 -- and Jenkins took care of the whole thing ... even leaving a $75 tip.
We asked Jenkins about the gut-busting gathering and he told us, "As a veteran, sometimes it is great to build a bond with fellow linemen through food. Hairy Tony's has a great brunch so I decided to treat the guys to show my appreciation for all they do".