NY Jets QB Drafts Six Tight Ends ... In One Night
NY Jets QB
Drafts Six Tight Ends ...
In One Night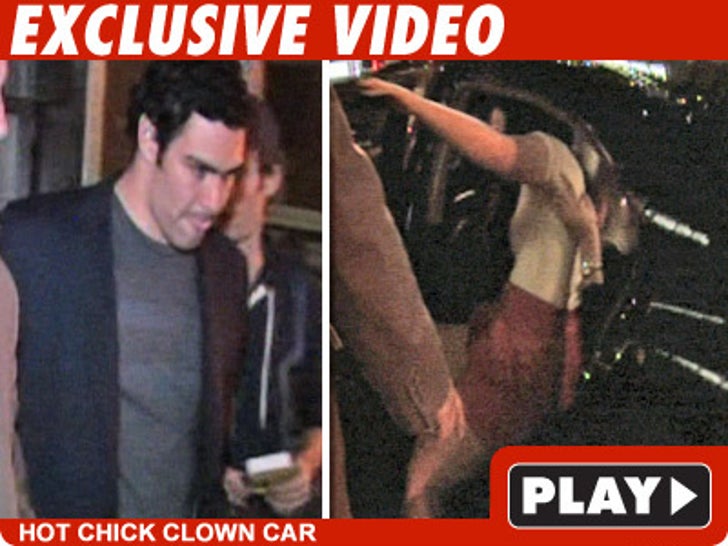 New York Jets quarterback Mark Sanchez threw a pick 6 this weekend -- picking 6 chicks to cram in the back of his ride on the way out of a "Saturday Night Live" after-party.
Though Sanchez was only rolling in a Lexus sedan, he managed to squeeze all six ladies into the back ... where he also had a seat.
Looking like a helluva week for the Jets, huh?!