Mark Sanchez -- First Class Rookie
Mark Sanchez
First Class Rookie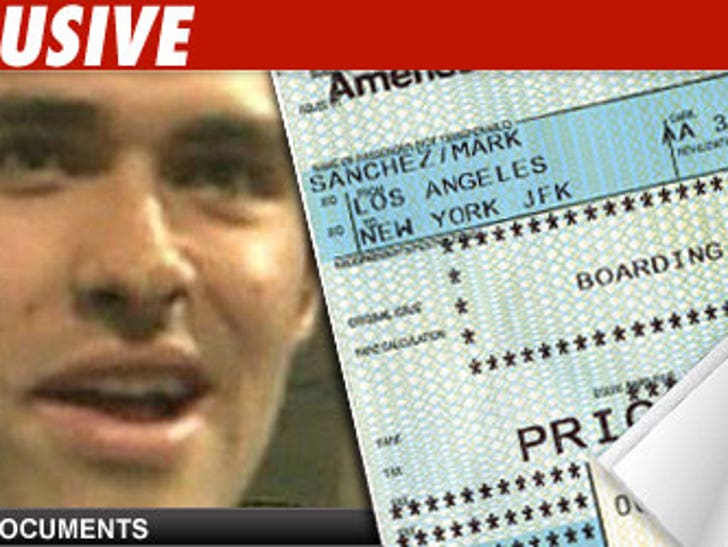 The New York Jets dropped some serious jack on QB Mark Sanchez hours after picking him fifth in this weekend's NFL draft.
TMZ has learned the Jets spent $13,488 to fly Mark and five other family members first class -- LA to NY Saturday night. Gang Green also picked up the tab for a business class seat and two coach tickets (Mark's nephew and sis-in-law drew the short straws).
Sounds like the Jets are going all out to match the pampering Sanchez got as BMOC at USC.