Hayden Panettiere's 21st Birthday -- A Real 'Scream'
Hayden Panettiere's 21st Birthday
A Real 'Scream'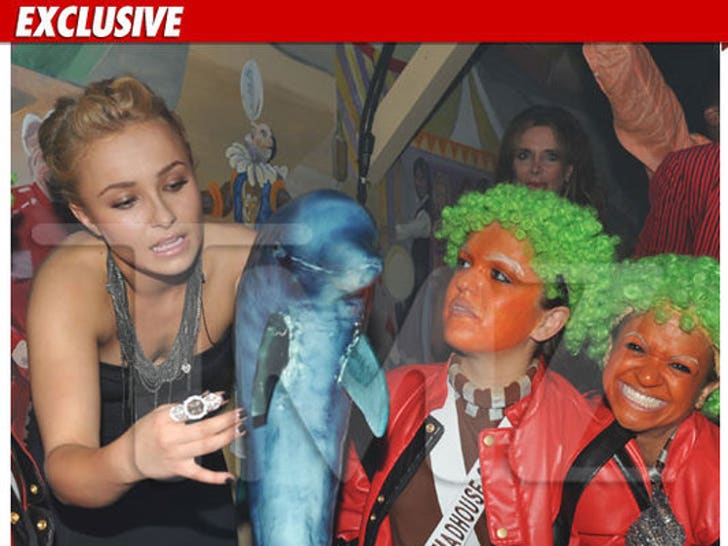 Hayden Panettiere turned 21 last weekend ... and she shared the whole experience with her fellow "Scream 4" castmates -- plus a bunch of fire breathers, burlesque dancers and oompa loompas.
It all went down near the "Scream 4" set in Ann Arbor, MI -- according to our sources, David Arquette helped organize the blowout party at some huge 4-story venue ... then filled it with crazy performers from Beacher's Madhouse.
As we previously reported, Arquette -- who also stars in the next "Scream" installment -- recently inked a lucrative deal with BM creator Jeff Beacher ... all in the hopes of bringing the Vegas mega-show to Hollywood.
As for Hayden's BF Wladimir Klitschko -- he missed the party, but for a good reason. Dude is locked down at his training camp for his upcoming fight against Samuel Peter in Germany.