Lindsay Lohan Hit and Run -- Hits Baby Stroller?
Lindsay Lohan --
Miscarriage of Justice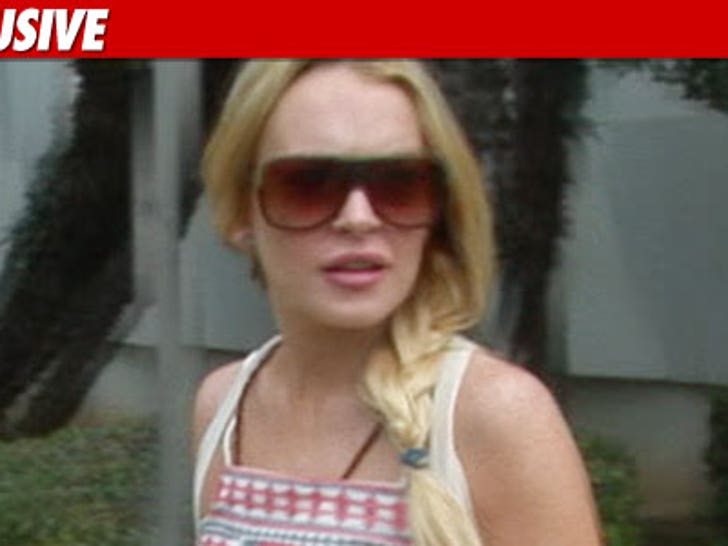 Lindsay Lohan has been accused of a "major" hit-and-run ... allegedly hitting a woman pushing a baby in a stroller ... but the story could be a load of baby crap.
Brayan Jaime tells TMZ he was at Lindsay's West Hollywood apartment yesterday -- working his very first day on the job as a freelance paparazzo with another dude.
Jaime tells us he spotted Lindsay in her Maserati pulling out of her apartment building, then running a red light and making a left, right into the stroller.
Jaime says it was "full impact ... It was a major hit." Jaime tells us the bumper struck the nanny in the leg and hit the stroller "in the middle, knocking 3 of the 4 wheels in the air."
Jaime says the baby was crying. We asked Jaime about the video his friend shot seconds after the alleged incident -- in which the nanny is strolling along, seemingly unaffected. He said, "She was in shock and Hispanic so she was scared."
No police report has been filed. As for why Jaime didn't call the cops, he said, "I should have. I'm not sure. I didn't want to get involved."
Instead, he and his friend sold the video.