Stallone Allegedly Crabby After California Roll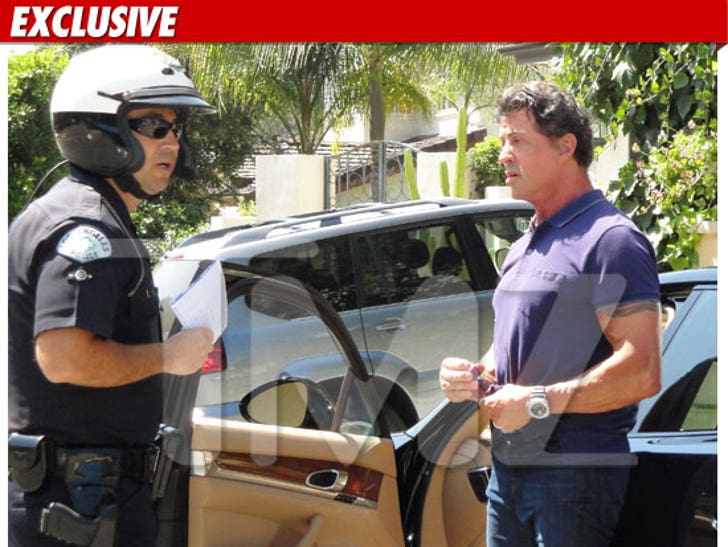 Sylvester Stallone allegedly ran a stop sign in L.A. yesterday -- and according to law enforcement sources, the actor was "less than cordial" during the traffic stop ... and ended up with a big, fat ticket.
We're told a police officer watched as Sly failed to come to a complete standstill at a stop sign near the Bev Hills border ... then pulled the actor over -- and we're told that's when things got rocky.
According to sources, Sly vehemently "disagreed" with the officer's version of the events -- and was "less than cordial."
We're guessing all the talk didn't serve Stallone well -- according to our sources, the "Expendables" star got slapped with a citation.
Calls to Sly's camp weren't returned.