Fan Arrested at Sylvester Stallone's Home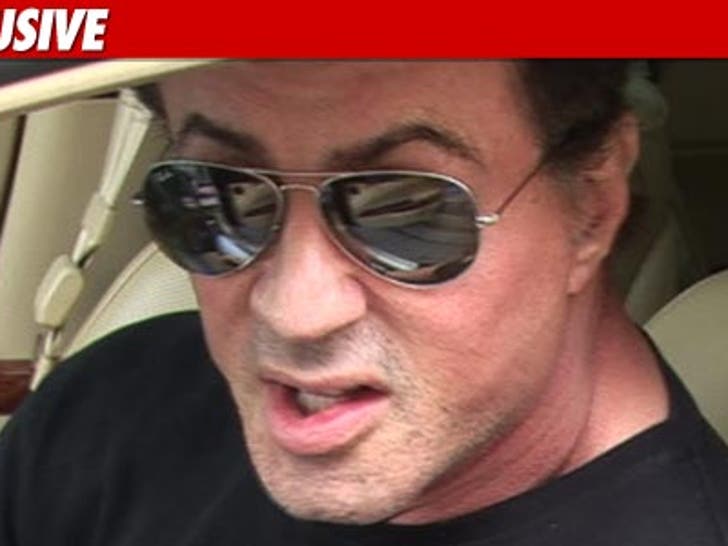 Sylvester Stallone's private security team sprung into action yesterday when an overzealous fan allegedly snuck on to Sly's L.A. estate and tried to score an impromptu meet-and-greet with the star.
Law enforcement tells TMZ ... a member of Stallone's private security team called police around 3:30 PM and told cops they had performed a citizen's arrest on a 22-year-old male who got past Sly's gates.
We're told the suspect claimed that he simply wanted some face time with "The Expendables" star -- who wasn't home at the time.
The LAPD eventually arrived at the scene -- where they took the man into custody and booked him for misdemeanor trespassing.
According to police, the man is still in custody and is being held on $2,500 bail.