Steven Seagal Gets Restraining Order Against 'Stalker'
Steven Seagal
Gets Restraining Order Against 'Stalker'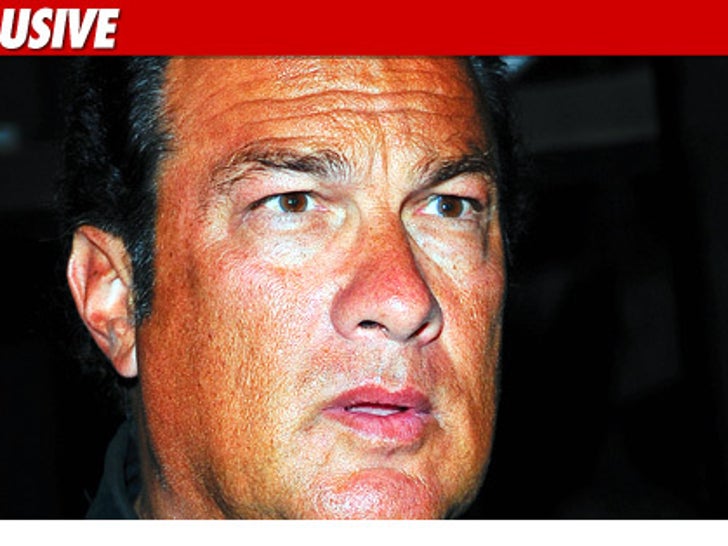 Steven Seagal got a temporary restraining order today against a woman who allegedly attacked one of his employees while attempting to get into Seagal's house.
The request for the TRO -- filed and granted in L.A. County Superior Court -- refers to Angela Rain Bates, a 55-year-old woman, as a "delusional stalker" who was arrested at Seagal's home on July 14.
According to the docs, she attacked a groundskeeper and threw rocks through a window of the house before LAPD arrived and took her into custody.
According to the papers -- Bates ran down Seagal's driveway and when the groundskeeper tried to stop her she, "forcefully kick[ed] him twice, in the groin, and on his shin, causing a two-inch contusion on his leg."
The police report states that Bates told officers she was married to Seagal's father -- who is deceased -- and that she has lived in Seagal's house for over 20 years.
Bates was charged with battery, vandalism, and trespassing -- all misdemeanors. She pled not guilty and is still in jail waiting for her next court date.
The order requires Bates to stay 100 yards away from Seagal, his family, and the groundskeeper.