Stallone Trespasser -- I 'Knocked Out' An Attack Dog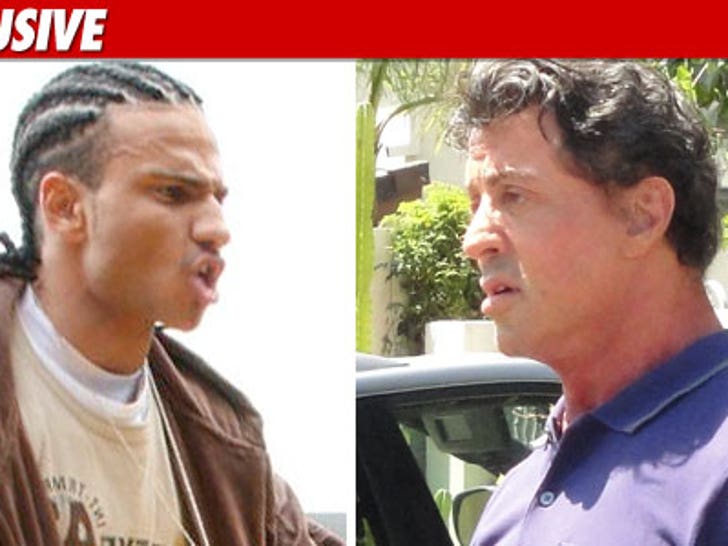 The schmuck who broke onto Sylvester Stallone's estate last week tells us he K.O.'d an angry pit bull so he could get onto the property ... in a bonehead attempt to prove that he can be an action star.
The guy behind the plot is 22-year-old Damon T. Dana -- who was arrested for trespassing on Sly's L.A. estate last Tuesday.
Dana tells us he just moved to the U.S. from Germany to be an action star ... and thought it would be a good idea to just show up to Sly's home and attempt to "impress him" with his martial arts skills.
For the record -- Stallone ... and cops ... don't it see the same way.
According to Dana, dude jumped the gate to the neighborhood and was immediately attacked by a pit bull ... which he claims to have "knocked out" with a left hook.
Next, Dana says he hopped another fence or two before ending up in Sly's yard -- where he stood outside "doing martial arts and working out" ... until private security took him down. Dude was eventually tossed in the slammer for trespassing.
Dana tells TMZ he's really a "good person" and was just looking for his big break. Sources close to Stallone tell us Sly was definitely not amused.