Dog-Eat-Dog Victim Had a Future in Modeling ...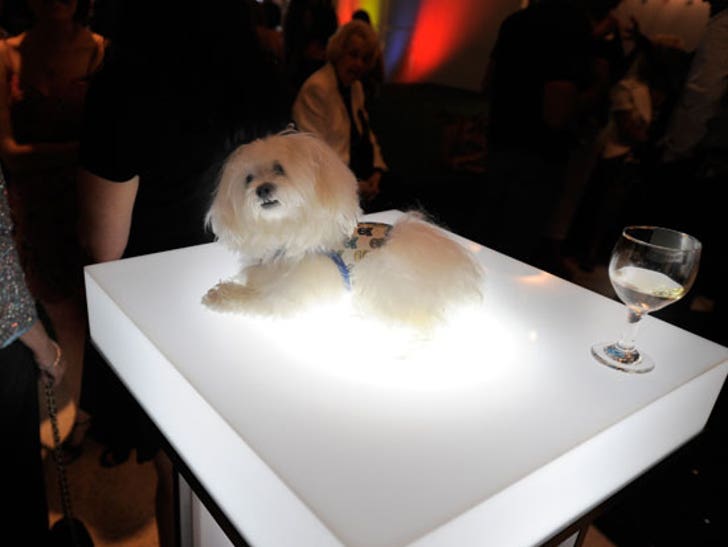 Tiger -- the 2-year-old Maltese allegedly killed by Sam Ronson's bulldog yesterday -- wasn't just some mangy mutt ... she had a career going for herself as a professional doggy model.
Just last month, Tiger -- 14-years old in dog years -- hit the runway for the "Pattern for Paws" charity dog fashion show in West Hollywood ... but it also appears she hit the bottle.
Tiger, seen above next to a glass of chardonnay sauvignon blanc, had her vices like any up and coming model ... but she also had spirit ... a spirit that was silenced far too soon due to unnecessary dog-on-dog violence.
Last night, Sam Ronson -- whose doggy Cadillac is accused of carrying out the alleged murder -- tweeted the following message, "I feel incredibly sad and wish I could offer more than condolences, unfortunately there are no words to describe how sorry I am."