Discovery Channel Hostage Situation -- Man with Gun James Jay Lee
Hostage 911 at Discovery Channel:
Man with Gun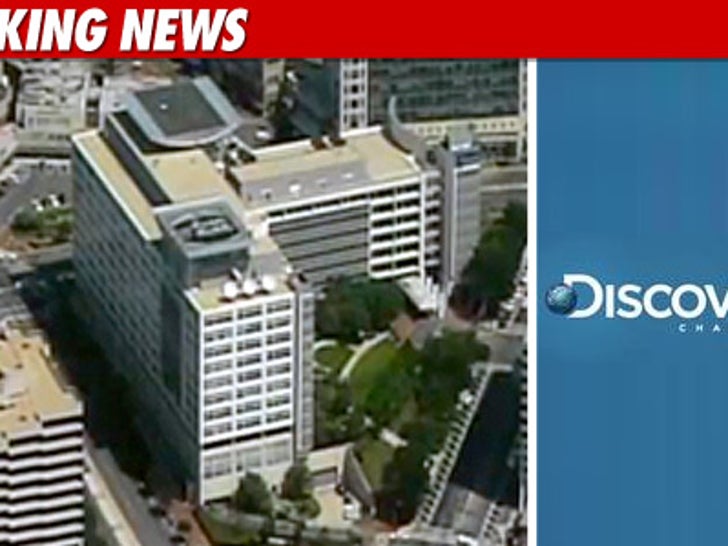 A man wielding a gun and possibly carrying an explosive device is holed up at the Discovery Channel headquarters in Silver Spring, MD -- and now he's been identified by the network as radical environmentalist -- James Jay Lee -- who has had a grudge against Discovery for years.
Lee recently published a manifesto listing his demands to the Discovery Channel ... including the immediate stop to "encouraging the birth of any more parasitic human infants." Lee also lashes out about Discovery Channel programs promoting war and technology.
Law enforcement tells TMZ ... Lee was arrested during a protest in 2008 for disorderly conduct outside the Discovery Channel headquarters.
After the gunman entered the building earlier today ... an employee told a local TV station, "We heard, pop, pop, pop, pop pop."
A day care center in the building -- with 100 kids -- has been evacuated.
The SWAT team is on scene. The drama has been unfolding since around 1 PM ET.
UPDATE: Lee is reportedly demanding to speak with Discovery Channel executives.
Law enforcement officials confirm that Lee is still holding a "small number" of hostages. Officers have not confirmed the exact number of people being held.
Cops also say ... they believe Lee has a number of metallic containers strapped to himself that could be explosive devices.
UPDATE 12:30 PM PST: A source on the scene tells TMZ the SWAT team has just entered the building.
UPDATE 12:55 PM PST: The local police chief is set to address the media in the next few minutes.
UPDATE 1:03 PM PST: Cops say they have not confirmed any injuries so far.