Kelly O... My God Is That Her?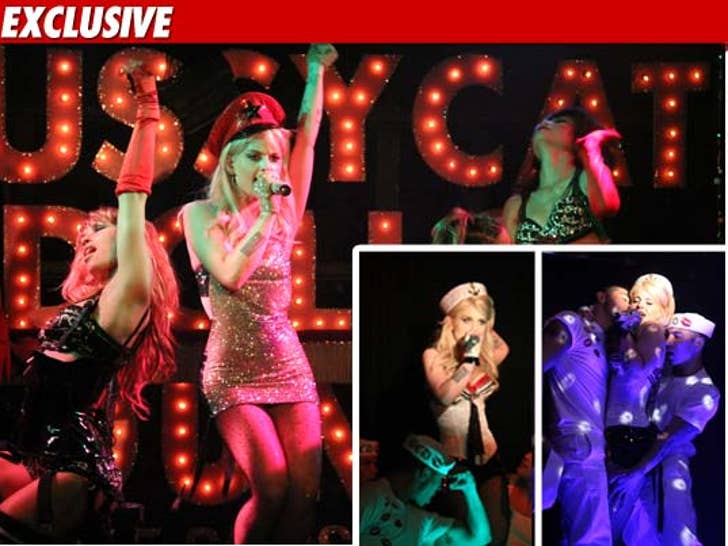 Christina Aguilera Kelly Osbourne looked amazing when she took the stage with the Pussycat Dolls last week ... and she has Robin Antin -- as well as her stint on "Dancing With the Stars" -- to thank for it.
Kelly performed alongside the like of Mya and Carmen Electra -- something we're told she never would have before she did "DWTS." Kelly O has been telling people she owes her newfound confidence -- not to mention her smoking bod -- to working with the head Pussycatt Doll herself, Robin Antin.
Maybe this time next year, we'll see Bristol Palin on that stage.