JetBlue's Steven Slater Seeks Mental Health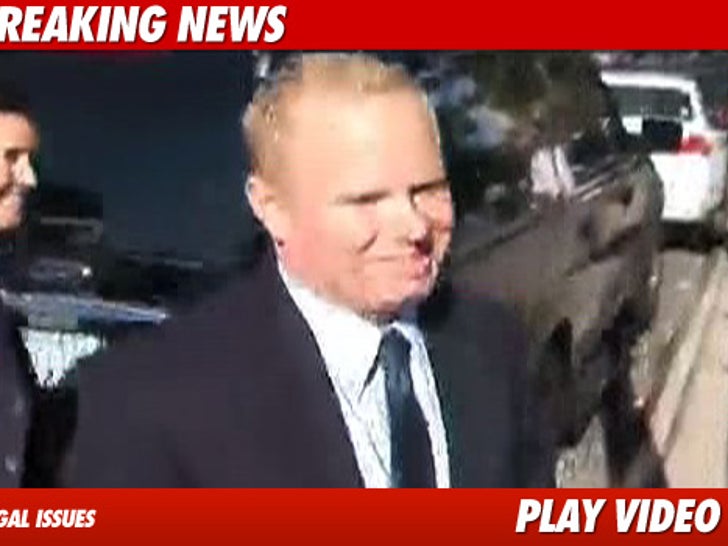 UPDATE: The District Attorney's Office tells TMZ they are currently "evaluating" Slater's mental health -- including issues involving work stress, drugs and alcohol and more.
We're told a plea bargain is expected to be reached before the next hearing.

UPDATE: TMZ has spoken with yet another source confirming plea bargain talks which include Slater voluntarily seeking mental health treatment.
Former JetBlue flight attendant Steven Slater showed up in court this morning in NYC and will voluntarily admit himself into a mental health program for treatment, if the D.A. plea bargains his criminal case and agrees to a lesser sentence.
Steven -- who faces 7 years in prison for charges including reckless endangerment -- claimed a passenger went off on him and hit him on the head with the overhead bin, however sources at JetBlue tell TMZ there is no evidence this ever happened -- i.e., Slater made it up.
The D.A. and Slater's lawyer, Daniel Horwitz, agreed to meet and try and hash out the deal before the next court hearing.
TMZ was in court and heard Horwitz and the D.A. discussing a plea bargain and a mental health program near the judge's bench -- in front of the judge.