Susan Boyle Walks Off 'America's Got Talent'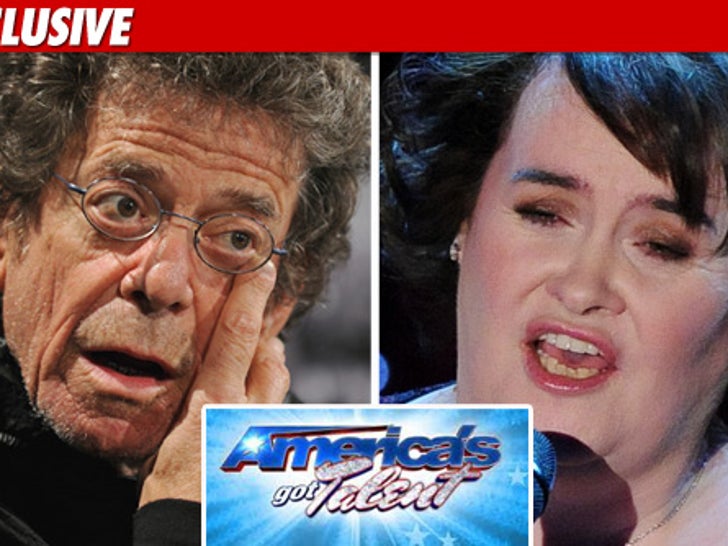 TMZ has learned Susan Boyle has left Los Angeles in tears after being snubbed by a songwriter who refused to let her sing one of his hits on "America's Got Talent."
Susan arrived to L.A. earlier today to perform the song "Perfect Day" on the show.
Sources connected to the show tell TMZ ... producers needed permission from the songwriter, Lou Reed -- the former lead singer for The Velvet Underground and famous for "Walk on the Wild Side" -- but at the last minute they were informed that Reed refused permission because he isn't a Boyle fan.
When Boyle found out, she dissolved into tears -- unprepared to change her tune for the show.
We're told Boyle went to LAX this afternoon -- still in tears -- and is catching a flight back to London.
"America's Got Talent" refused to comment.