50 Cent: Mayweather's Baby Mama Just Wants Money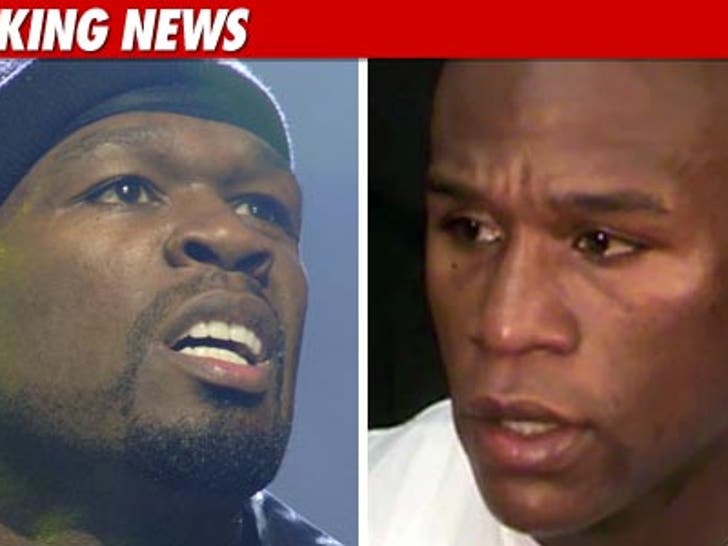 50 Cent is already in Floyd Mayweather Jr.'s corner -- the rapper, who just spoke with Floyd moments ago, claims Mayweather's baby mama is making up domestic violence allegations for a quick payday.
Fiddy just posted the following message on his Twitter -- "Another case of angry baby mama wanting money. Police are looking for [Mayweather]. I just got off the phone with him."
50 then added, "She's claiming he hit her but has no bruises. Floyd went to see his kids last night if a fighter of floyd caliber hits u, u would b bruised."
As we first reported, the Las Vegas PD are looking to speak with Mayweather about the domestic violence allegations made by his baby mama Josie Harris ... and will decide whether to arrest him.
UPDATE: 50 just added, "I talked to him before and after the situation he wasnt even upset. He said he asked her why was the house so dirty she started trippin."