Floyd Mayweather Jr. Suspect in Domestic Violence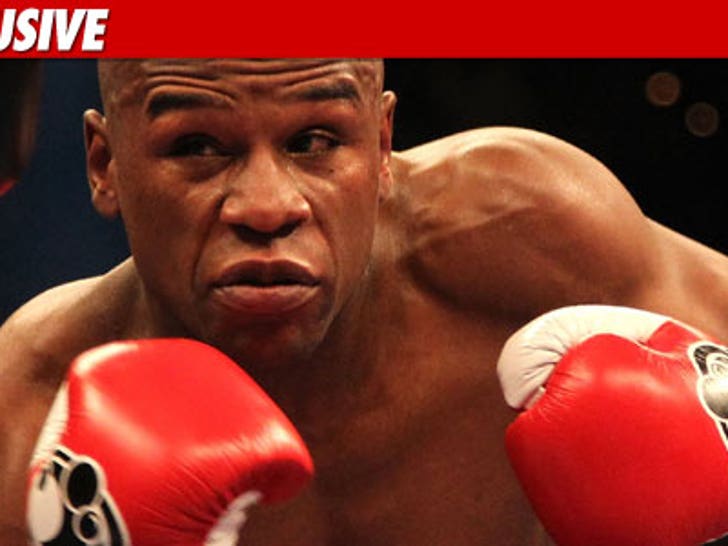 Multiple cop cars from the Las Vegas Metro Police Department showed up at Mayweather's home early this morning. We're told cops received a call at 5:03 AM from Floyd's baby mama, Josie Harris, who claimed the boxer attacked her.
Sources tell TMZ Harris went to Southern Hills Hospital in Las Vegas at some point after the incident and has now left.
Law enforcement sources say police were unable to find Floyd and are now looking to interview him.
Cops want to speak to Floyd before determining if they will arrest him.
The photo above was taken at one of Floyd's homes in Vegas moments ago.
We're told Harris is going to court today to get a restraining order against Mayweather.
In 2003 Harris accused Mayweather of punching and kicking her inside a Bentley in Vegas. Charges were filed but dismissed in 2005 after Harris testified she lied to cops because she was angry that Floyd had left her for another woman.
UPDATE: A man who lives near Harris tells TMZ ... this morning at around 5 AM he awakened after hearing "a blood-curdling scream that sounded like someone was being murdered." The man tells us he then saw someone in front of the house and then noticed two cars speeding off.