Floyd Mayweather Jr.'s Huge Bag of Green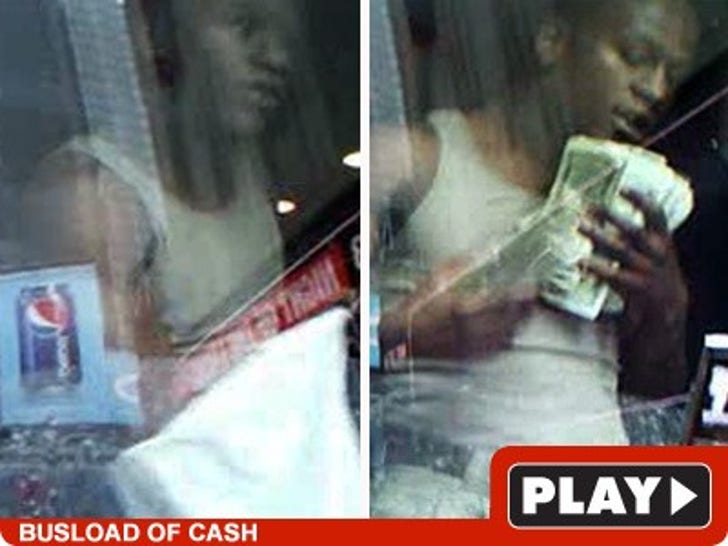 Floyd Mayweather Jr.'s Golden Gloves have nothing on his fistfuls o' dollars -- which the 6-time world champion whipped out Tuesday for a group of screaming fans ... just because he can.
Mayweather had just left a news conference in New York City -- in which he was promoting his upcoming bout with Shane Mosley -- when he decided to whip out the sack of cash and then spread it out in the front window of his tour bus.
They don't call him "Money" Mayweather for nothing.