Donald Trump Offers Cash DEAL for NYC Mosque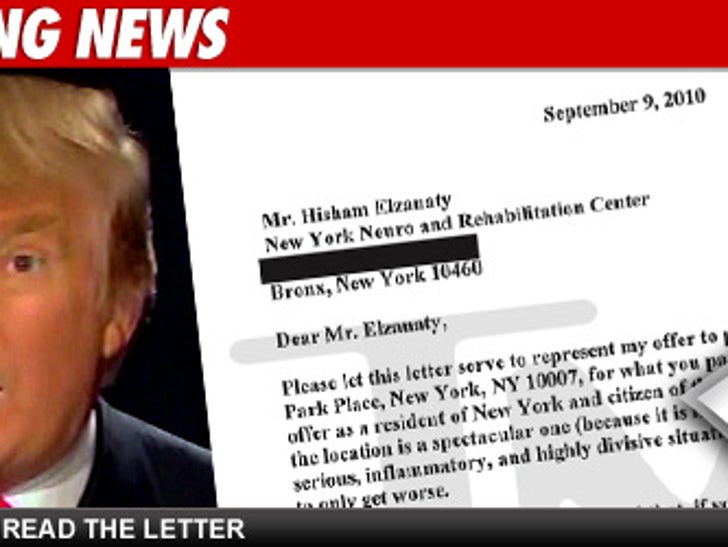 Donald Trump is single-handedly trying to put an end to the controversial NYC mosque slated to be built near Ground Zero ... and he's doing it by flexing his wallet.
Trump has offered to pay the owners of the property the amount they purchased the property for ... plus an extra 25%.
As part of the deal, Trump is asking that the mosque be built at least 5 blocks from the WTC site.
Trump says he doesn't even think his offer is a good business deal, but he's doing it, "Because it will end a very serious, inflammatory, and highly divisive situation that is destined, in my opinion, to only get worse."
Of course, Donald's offer is all cash. No word yet on how the offer is being received by the property owner.
UPDATE: Harvey called Trump during
today to talk to him about the offer ... click the audio player to check it out.
UPDATE: The lawyer for the investor in the real estate partnership that controls the site just said Trump's offer is "just a cheap attempt to get publicity and get in the limelight." But it looks like the investor is pissed off at Donald's price, not the principle.