Sarah Palin To Appear at 'Dancing with the Stars'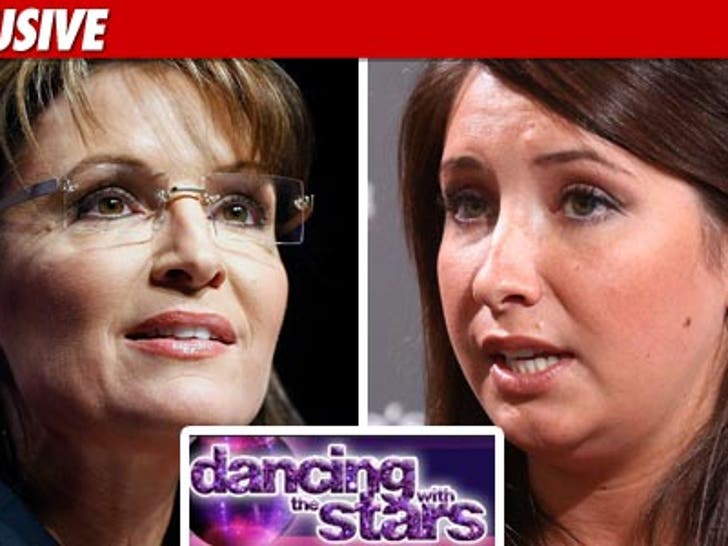 Sarah Palin will be in the audience to cheer on her daughter, Bristol, for Monday's season opener of "Dancing with the Stars" ... sources connected with the show tell TMZ.
Our spies say security has been "beefed up" for Sarah's appearance.
And get this ... We found out the song Bristol Palin and Mark Ballas will dance to -- in front of Mama Palin. It's Three Dog Night's, "Mama Told Me (Not to Come)." Classic.
We're told Bristol will wear glasses and a conservative outfit but tear off her clothes mid-dance ... just like in the old days.