Kardashian Sisters Sued for Driving Inmate Crazy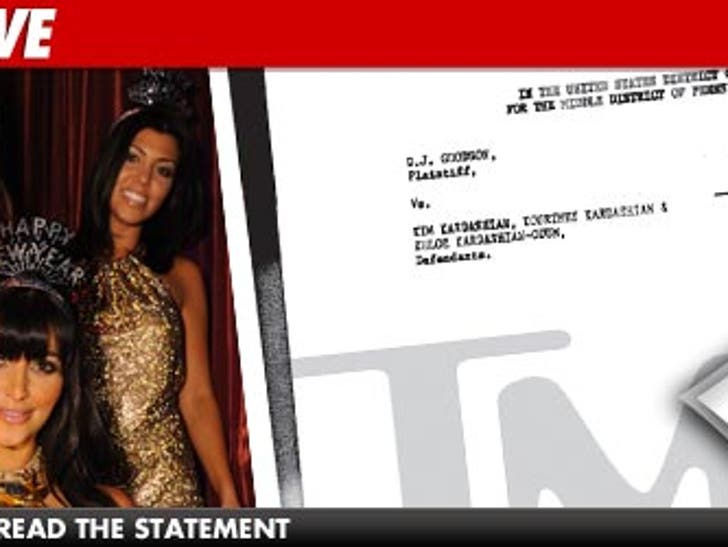 Have the actions of Kim, Kourtney and Khloe Kardashian ever made you nuts? Well they have agitated an inmate at the Pennsylvania Department of Corrections so much ... he's suing!
filed in federal court, D.J. Goodson claims he was forced to watch "Keeping Up with the Kardashians" and "Kourtney & Khloe Take Miami." Punishment for bad behavior, perhaps?
Goodson says he developed "extreme emotional distress due to their outrageousness of actions."
Goodson claims he's permanently scarred from watching domestic abuse (a boxing match on the show featuring Kim), emotional abuse (rantings courtesy of Kourtney and "paramour Scott") and racism (Khloe referring to a baby doll as "the black baby").
Goodson wants $75,000 in damages. We're guessing he won't even get a carton of smokes.