Randy & Evi Quaid -- They Made Themselves at Home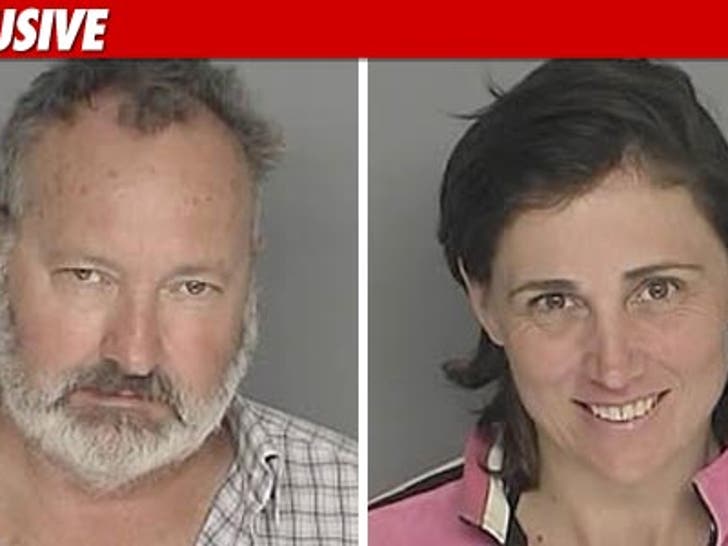 Sources tell TMZ ... Randy and Evi Quaid made themselves so comfortable in the home they are accused of squatting in ... they actually hung their picture over the fireplace.
The Quaids were busted Saturday afternoon on charges of felony burglary -- after they were found to be living in a home they once owned.
A source close to the situation tells TMZ the owner of the home sent a realtor to the house after an alarm went off Saturday morning. We're told the realtor found the gate codes had been changed, security cameras had all been moved to face up, and Randy had carved his initials in the mailbox.
When the realtor went inside, we're told he found the place trashed -- dirty dishes in the sink, footprints everywhere and clothes that didn't belong to the owner were hanging in the closet.
The kicker -- the Quaids allegedly broke a $7,000 mirror that had been over the fireplace and, according to our source, replaced it with a photo of themselves.
The Quaids were arrested and charged with felony residential burglary and entering a noncommercial building without consent, a misdemeanor. Evi was also charged with resisting arrest.
A rep for the Quaids could not be located.