The Quaids: We're Victims of a Corpse Conspiracy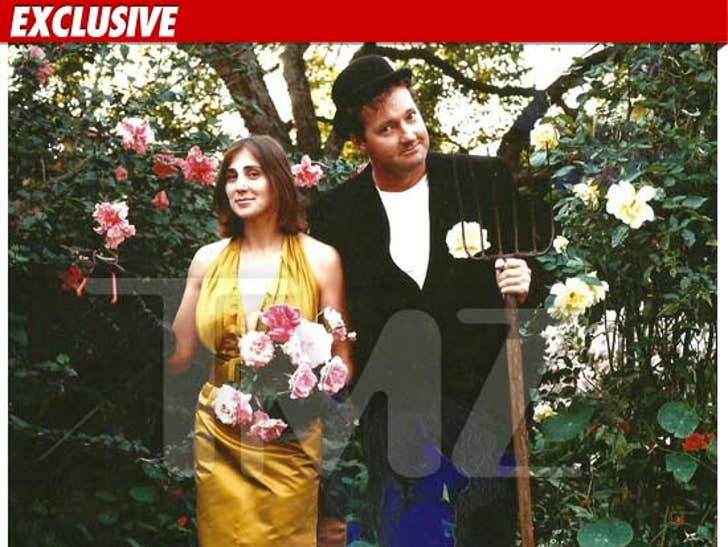 Randy and Evi Quaid claim they've been targeted in a diabolical scheme to steal property that rightfully belongs to them ... and they insist the mastermind is using a dead person to carry out the plot.
Long story short -- the Quaids tell TMZ someone forged the signature of a dead woman named Ronda Quaid on a legal document back in 1992 ... and wrongfully transferred ownership of their house to a third party.
As we previously reported, the Quaids were arrested this past weekend -- for allegedly squatting on the property, located in Santa Barbara.
But the Quaids believe they had every right to be on the property ... and insist they can provide proof of the "dead person" scheme.
Evi says they showed up to the house this past weekend to simply perform two decades worth of cleanup and maintenance ... and also to hang a self-portrait (pictured above) over the fireplace.
We ran into Randy in L.A. yesterday, where he told us he's ready to fight it out in court, saying, "If you don't stick up for what's yours, and defend what's yours ... what are you?"