Bravo Flips Over 'Housewives' Table-Tossing Contest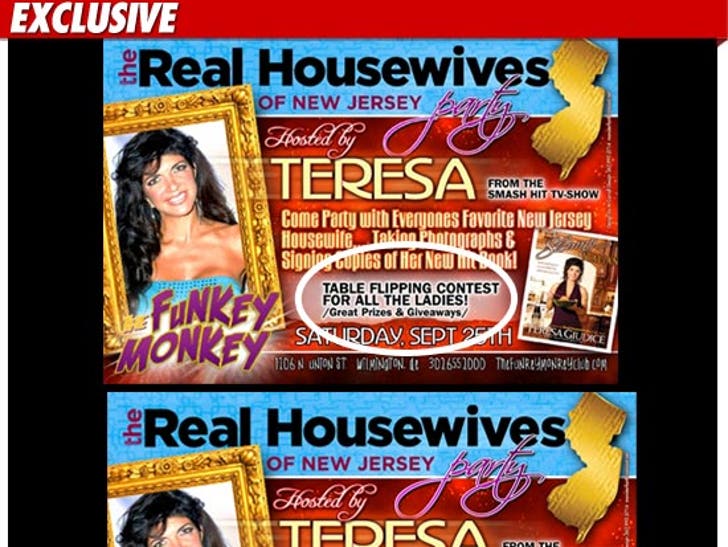 A "Real Housewives of New Jersey"-inspired table-flipping contest -- hosted by table-flipping queen Teresa Giudice -- just got tossed ... after Bravo put the kibosh on the event.
The owner of The Funkey Monkey in Delaware tells TMZ ... just as they green lit the table-flipping contest for Teresa's appearance Saturday, Bravo caught wind of it and shut it down.
A rep for Bravo tells us the network has a hands-off policy regarding personal appearances -- but according to inside sources Teresa was told the contest might be a dumb PR move ... so she'd be better off not flaunting her famous Season 1 move (see video).
The club's owner tells us they've reached a compromise -- a look-alike contest. Nevertheless, he concedes, "I can't help it if the [look-alikes] get on the stage and flip tables."