Former 'Bachelorette' Throws Herself Off a Cliff
Former 'Bachelorette'
Throws Herself
Off a Cliff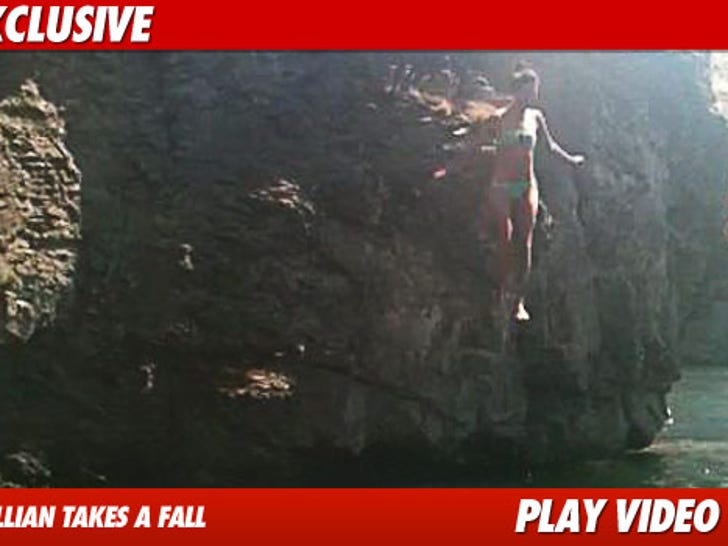 Former "Bachelorette" Jillian Harris was driven to the edge recently during a trip to her hometown in Canada -- but it was all fun and games ... of the cliff-diving variety.
The cliff was an impressive 20 feet high ... and the new member of "Extreme Makeover: Home Edition" had to avoid some pretty sharp rocks on the way down.
Jillian tells TMZ, "There were 2 grown men who chickened out right before me."
WARNING: This video contains the girliest high-pitched shriek we've heard since Justin Bieber took a dive. Do not play this near dogs.