Mel and Oksana -- Remember The Good Ol' Days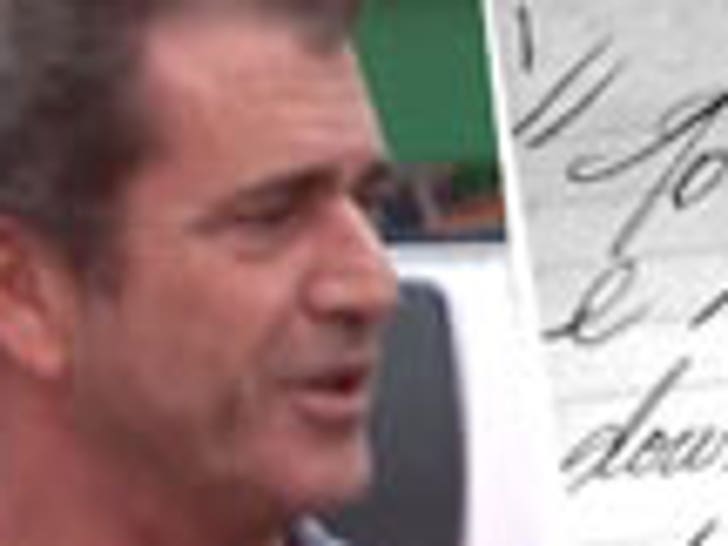 Mel Gibson may be best know for hurling four-letter words at baby mama Oksana Grigorieva, but back when they first met ... he proclaimed his love for her in an embarrassingly intimate love letter.
TMZ has obtained the handwritten letter in which Mel begins, "To my sweet beautiful little Russian." Sources connected to the couple tell us that Mel wrote this letter after spending a passionate week with Oksana in the beginning of their relationship.
Mel continues, "Firstly -- I LOVE YOU!!! ... I could never let you go ... I could derive more fulfillment from a mere thought of you than anyone could imagine."
The love letter is a glimpse into a time before protective orders and lawyer shopping -- when Mel seemed to care for Oksana unconditionally, writing "I'll have soul gasms and perhaps even orgasms thinking of you!"
The letter concludes with Mel stating that he feels like a "new man," and promising that "There is no way I will squander something so precious!"