Mel to Oksana -- 'I Could Commit a Crime'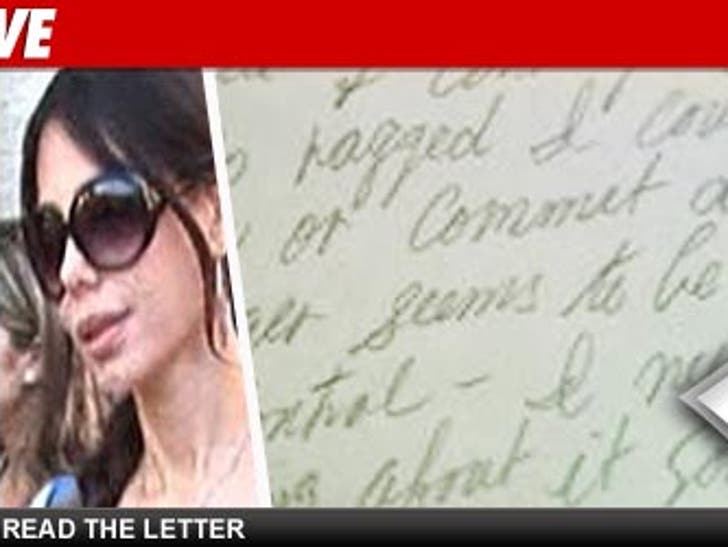 Mel Gibson wrote a frantic, rambling letter to Oksana Grigorieva a year before their infamous, January blowout -- in which he describes feeling so out of control that he "could drink or commit a crime."
TMZ has obtained a copy of the letter -- handwritten by Mel -- and in it he says, "I'm so ragged I could drink or commit a crime. The anger seems to be out of my control -- I need to do something about it something lasting -- not just a band aid."
In the undated letter -- which sources connected to the case tell TMZ was written in December 2008 -- he says, "I don't know why I'm so whacky and depressed but I need to get well and re-enter life. Please don't be upset I've gone -- I'm just not myself and feel bad when I am so f**ked up and sick around you."
Mel goes on: "I don't want to inflict this unhealthy version of myself on you."
Mel theorizes, "Maybe it's some kind of male menopause -- or Brian's s**t." We're told Brian is Mel's holistic doctor.
In the letter, Mel repeatedly tells Oksana, "I love you" and says, "...this isn't who I was meant to be -- I know it! I'm scared I can't get back."