Oksana to Mel: 'U Dint Do Anything'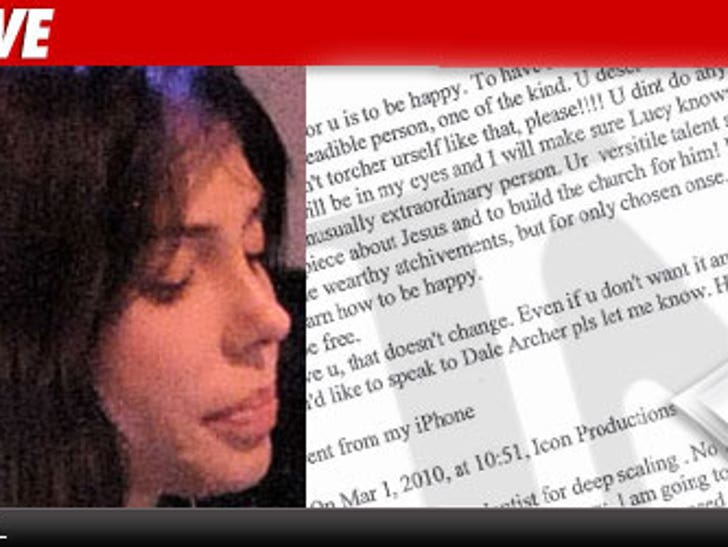 Oksana Grigorieva sent Mel Gibson an email on March 1, 2010 ... telling him he had no reason to be hard on himself and professing her love for him ... at the very time she now claims she was in fear for her life.
Oksana's email was sent less than 2 hours after she received an email from Mel in which he called himself a "f**king failure." TMZ has obtained copies of both Mel's email and Oksana's response.
Oksana emails on her iPhone, "Please don't torcher urself like that, please!!!! U dint do anything to be so hard on urself. U r amazing man and always will be in my eyes and I will make sure Lucy knows it."
Oksana's email was sent nearly 2 months after their blowout argument on January 6, in which she claims Mel knocked two of her teeth out. Sources say Oksana told Sheriff's investigators in March she was in mortal fear of Mel and felt he was a danger to Lucia.
But Oksana's email goes on: "U r an anusually extraordinary person. Ur versitile talent speaks louder than the words! U r capable to make a masterpiece about jesus and to build the church for him! U r just one person, but u did this! In itself it's a lifetime wearthy atchivements, but for only chosen one."
Oksana ends her email by writing, "I love u, that doesn't change. Even if u don't want it anymore."