Mel Gibson to Oksana: 'I'm a F**king Failure'
Mel Gibson to Oksana:
'I'm a F**king Failure'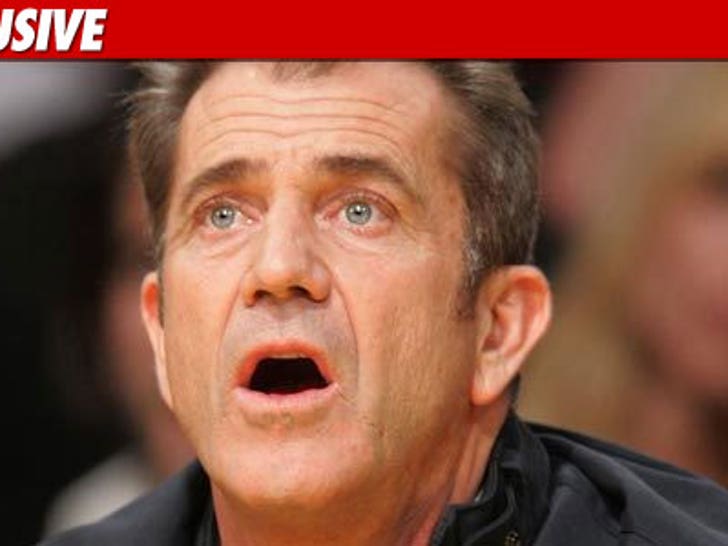 Mel Gibson blasted out an email to Oksana Grigorieva on March 1, 2010 -- in which he told his baby mama that he is a "f**king failure."
In the email -- sent from Mel's iPhone nearly two months after their domestic incident -- Mel writes, "I really am losing my grip. I desperately need a solution. Sorry it has to affect you. I can't stand anything any more ... I'm stuck."
Mel continues, "I try to be ok but it overpowers me & i'm (sic) something I don't want to be. It's a primal scream thing. The pain is too great & everywhere I turn is making it heavier. Oh to have peace! Oh to have joy. Oh to be able to provide it for another. I'm a f**king failure."
In another iPhone email dated March 7, 2010, an apologetic Mel wrote to Oksana, "I felt a high degree of agitation in you when u left tonight. I'm sorry. I guess I'm in a process of being torn down so I can rebuild."
The email goes on ... "I love you ... I was terrified of where we were going & my outbursts & the potential for damage."
And the morning after the January 6 blowout fight ... Mel sent Oksana an email asking, "How's your tooth?" That email was followed an hour later by another from Mel to Oksana, which read, "I want to tell you how uspeakably (sic) sorry I am."
Oksana claims Mel struck her and knocked out two teeth, although TMZ broke the story her teeth were intact but two veneers were damaged.