Mel Gibson: She's Lying and She Secretly Taped Me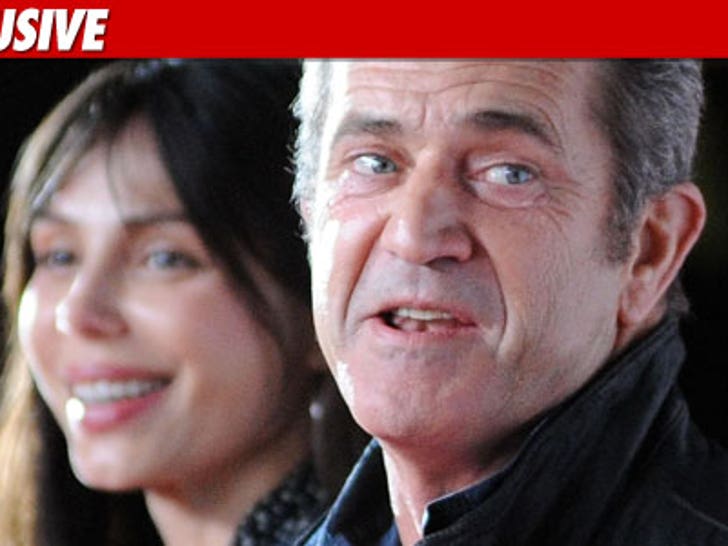 Mel Gibson's baby mama Oksana Grigorieva was bitter over a custody agreement she signed, and that's why she made up the story that Mel beat her up ... this according to sources connected with the actor.
According to sources connected with Mel, on January 6, 2010, Mel and Oksana were arguing at home when Oksana took baby Lucia, ran around the backyard, threw herself on the ground, came back inside the house and began shaking Lucia like a ragdoll. Mel followed and the sources acknowledge there was physical contact, but insist Mel did not punch her and was just trying to protect the baby.
The sources say Oksana began traveling the world with Mel and made no mention to anyone about being the victim of brutality at the hands of M.G.
In May, after the couple split, there was a mediation in which Mel and Oksana got joint legal custody of Lucia -- Oksana got primary physical custody and Mel got visitation, which included overnights. The deal was ... the arrangement was eventually supposed to turn into 50/50 custody.
On one occasion, while Oksana was touring Russia for her singing career, Mel went to her house to see Lucia. Oksana's mother was there and told him to stay overnight with the child, which he did. Oksana's mother even let the bodyguard go for the night. Oksana had no problem with this, sources say.
Sources connected with the couple tell TMZ Oksana regretted agreeing to the mediated custody settlement and wanted to limit or even exclude Mel's contact with Lucia.
A week ago Friday, Mel's representatives got a call from Oksana's lawyer, saying Oksana would not allow Mel to spend time with Lucia on Father's Day ... something to which she had already agreed.
According to sources, at noon on Monday, Oksana's lawyer called Mel's rep and said she got a restraining order against him to stay 100 yards from her and couldn't even see Lucia until a hearing in July.
The next day, Mel's lawyer went to the judge and got the restraining order modified, allowing him to see Lucia -- just like it was agreed before.
During the hearing, it came out that Oksana had secretly taped arguments she had with Mel. The judge ordered the tapes sealed and also ordered Oksana not to talk publicly about the recordings.
And, we're told, the judge was extremely unhappy with Oksana's lawyer for not revealing that there had been a mediated custody agreement in place.