Mel to Oksana: Don't Blame Me For Your Music Career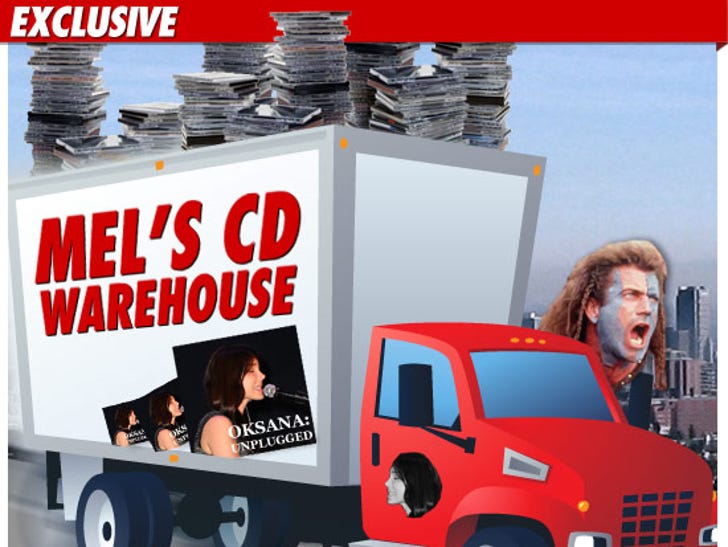 Oksana Grigorieva may be a frustrated singer who can't sell her tunes, but it's not Mel Gibson's fault.
Sources tell TMZ ... Mel Gibson relinquished all rights to Oksana's music in the third week of August.
TMZ broke the story ... as the Executive Producer of Oksana's music, Mel had a legal stranglehold on her right to release CDs and promote her music. But sources say Mel never tried to block her after their breakup. To the contrary, Mel signed legal docs in August giving up all of his rights to Oksana's work.
And there's more ... Our sources say Mel had "boxes and boxes" of unsold Oksana CDs that he shipped to her home.
This information contradicts the mission statement of Oksana's new lawyers -- to dislodge Oksana's music from Mel's grip.
So look for Oksana's CD ... coming soon to a Russian flea market near you.