Meg Whitman -- Target of 'Personal Destruction'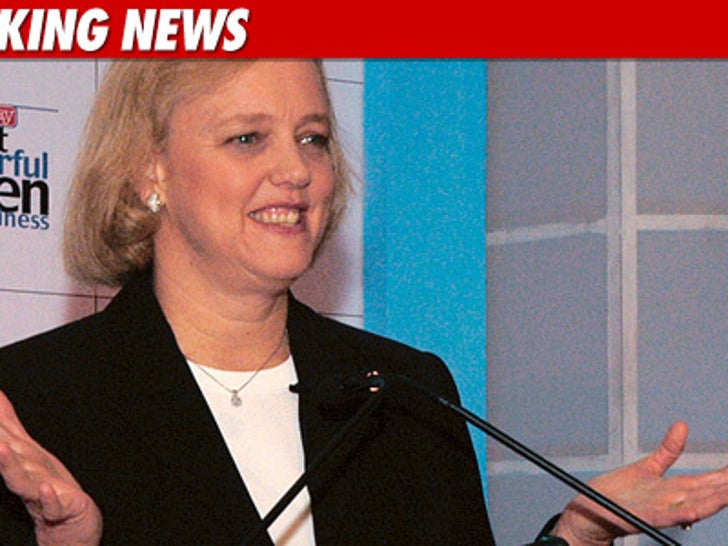 Meg Whitman's camp tells TMZ ... they are the target of "personal destruction" and claims the "sleaze machine" on the left is now in overdrive.
Spokesperson Andrea Jones Rivera tells TMZ, "Gloria Allred is a shameful manipulator and the timing of today's news conference so close to the election should serve as a warning to Californians that they are witnessing dirty political smears at their worst."
As we first reported, Whitman's former housekeeper has teamed up with Gloria Allred and plans on making a legal claim stating how she "suffered" while working for Whitman.
Whitman's camp claims Allred is a Jerry Brown supporter and is "playing shameful politics again."