Naked Cowboy on the Run ... for U.S. President
Naked Cowboy
on the Run ...
for U.S. President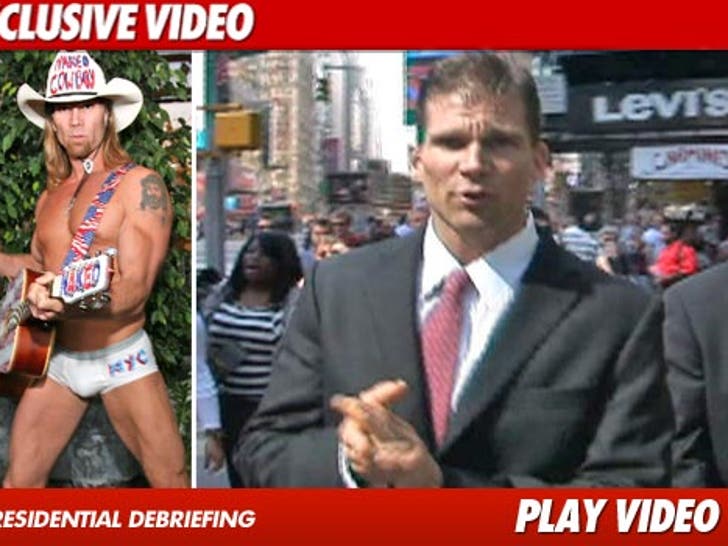 If Barack Obama wants to keep his job past 2012 -- he's gonna have to beat out an up-and-comer from New York ... one who happens to stroll around town in his underwear.
TMZ has learned the Naked Cowboy -- the dude who's roamed Times Square in his man-panties for years -- has thrown on a suit, chopped his locks and officially declared his candidacy for President of the United States of America.
The Cowboy -- real name Robert John Burck -- tells us he has a "very conservative policy" and gloats about his "unapologetic commitment to our borders, our language and our culture."
He's also known for his stimulus package ...