Charlie Sheen -- Yogurt Date w/ 'Housewives' Star
Charlie Sheen
Yogurt Date with
'Housewives' Star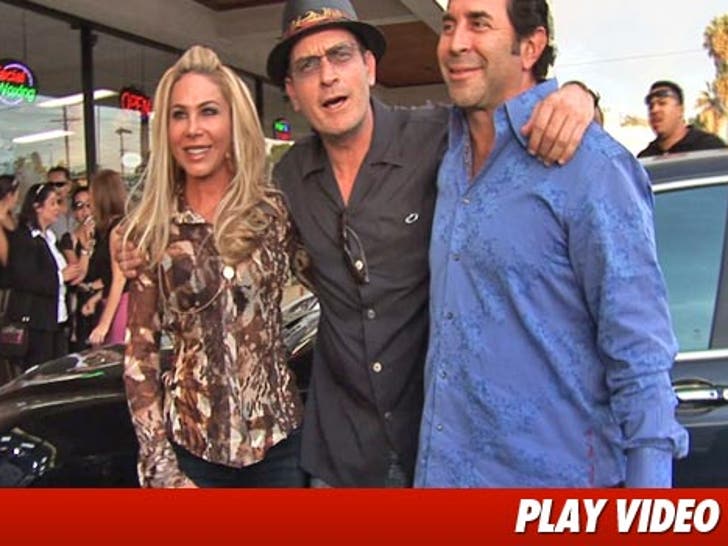 Charlie Sheen turned a frozen yogurt run into a full-blown media spectacle yesterday -- rolling into a dessert shop with one of the stars of "Real Housewives of Beverly Hills" and even talking about Lindsay Lohan.
Sheen rolled in to Blizz in Sherman Oaks along with Adrianne Maloof-Nassif and her husband -- and loaded up on yogurt and Fruity Pebbles toppings.
It's never too early for fro-yo.