FBI Torpedoes John Lennon Auction Item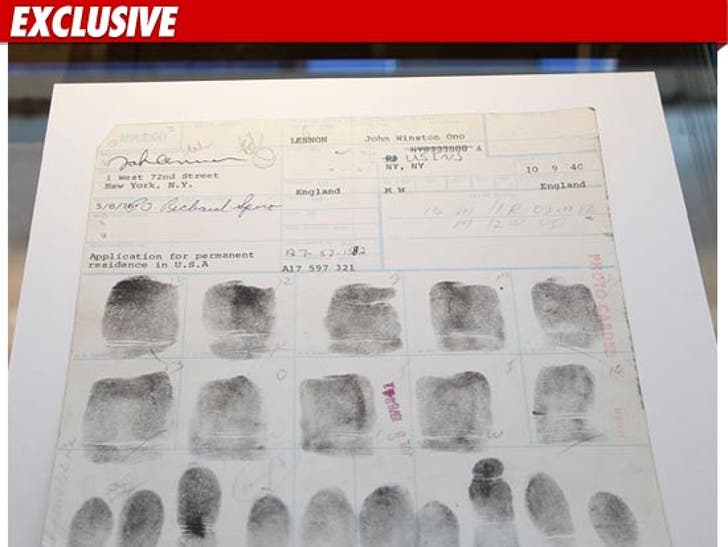 John Lennon's application for U.S. residency has been yanked from auction after the FBI put its foot down ... this according to the auction house.
We're told the auction house has now pulled the document. Too bad ... word is the starting bid was for $100,000.
So far ... no comment from the FBI but a government official tells TMZ, "There is currently an investigation regarding the John Lennon documents in the auction and it's being headed by the FBI."