Anne Hathaway's Ex -- Vati-Con Loot Up for Auction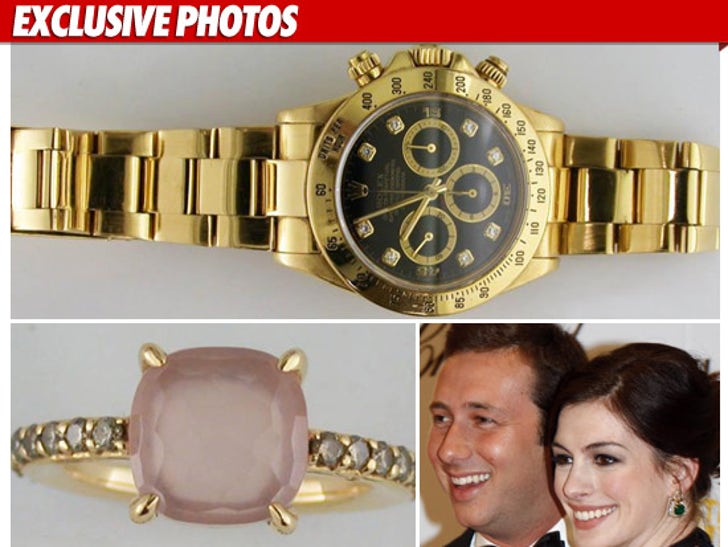 Anne Hathaway's con man ex-BF ain't through with the feds yet ... TMZ has learned Uncle Sam is about to auction off a bunch of the dude's expensive stuff -- including several Rolexes and a Tiffany clock.
As we previously reported, several items belonging to Raffaello Follieri were confiscated during the criminal investigation into his real estate scam ... in which he lied about his connections with the Vatican to lure investors.
Now, TMZ has learned several items seized by the feds will be a part of an online auction administered by the U.S. Marshals Service between September 14-28. According to the Department of Justice, all proceeds will go to Raffa's victims.
Raffa -- who dated Hathaway from 2004-2008 -- pled guilty to 14 counts of wire fraud, conspiracy and money laundering after feds busted him 2 years ago. He is currently serving a 4.5 year prison sentence.