Billy Mays -- What a Piece ... of Art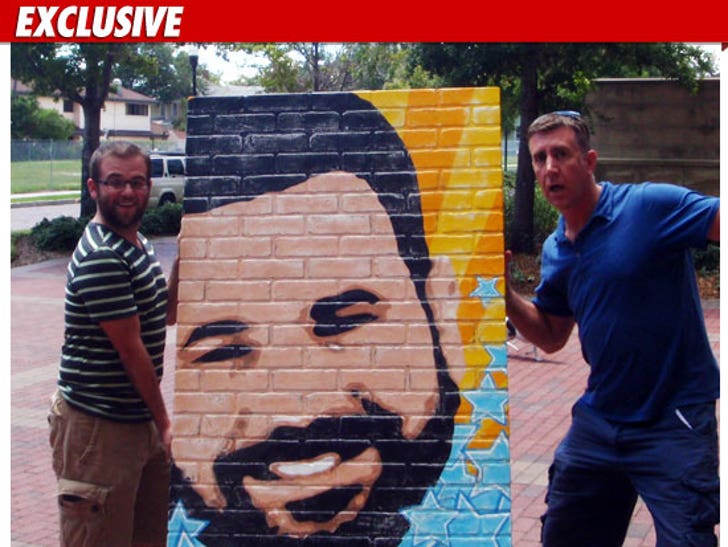 Billy Mays -- the late great pitchman -- will be selling again tonight, but this time it's images of Billy himself that will be raking in the cash.
Billy's "Pitchmen" hosting successor Anthony Sullivan is throwing a party for tonight's premiere episode in Tampa, FL -- and the bash will feature an auction of Billy-inspired works of art.
We're told several of the art pieces were created by crew members from the show, including Anthony. Proceeds from the silent auction will benefit Focus on Renewal -- a community charity selected by Billy's son.
Besides fine art, the 500 guests also get to watch the premiere, sip on Pitchmopolitans (no joke) ... and, of course, get a cool giveaway -- the Fridge Locker, an invention featured on the new season.