Jwoww and Snooki -- Tricks or Treat?
Jwoww and Snooki
Tricks or Treat?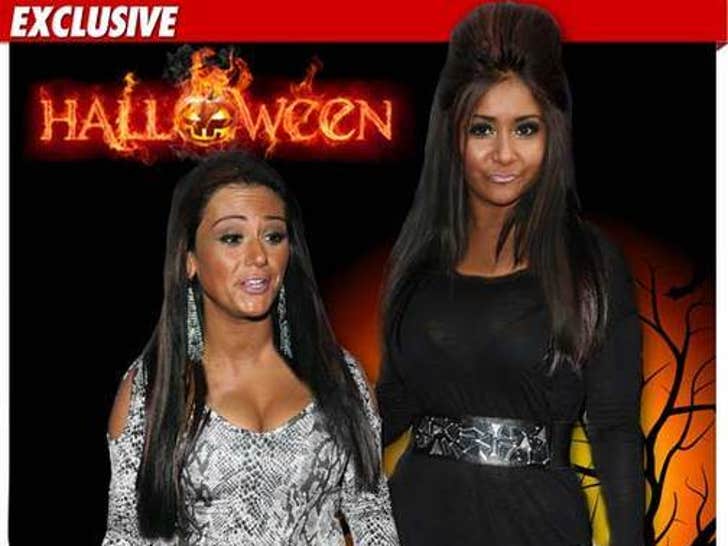 With everyone and their big-haired mother going as Lady Gaga peeps from the "Jersey Shore" for Halloween this year, TMZ has learned the first ladies of GTL, Snooki and Jwoww, are really stepping out of their square-tip-nail-wearing, sunglasses-in-the-club , fist-pumping comfort zone and going as ... each other.
Jersey's finest will be almost completely unrecognizable with Jwoww wearing one big poof and Snooks rockin' two huge fake poofs ... right below her neck.